Have you ever wanted to be able to go one more day without washing your hair but still manage to look put-together? If so, then second-day hairstyles are the way to go. There's no need to worry about greasy, limp locks because, with a few easy tips and tricks under your belt, you can rock various looks that will keep your hair looking fresh—no washing required! This blog post has all the information needed for an easy fix when you don't have time or energy for an entire styling session. And since these styles require minimal product and usually take only five minutes or less of prep time (and zero drying), it's never been easier to look presentable on days two…or three (or four)! So read on for all the details on how best to achieve perfect second-day hair.
How second-day hairstyles can be aesthetically pleasing
Second-day hairstyles can be a great way to elevate your look without having to take too much extra time in the morning. With these styles, you can create texture and definition that looks modern and effortless while still being easy to maintain. Consider trying out one of these popular second-day hairstyles:
Sleek Ponytail: A sleek ponytail is a classic look that can easily transition from day to night. To achieve this look, start with slightly damp hair and apply a smoothing serum or cream. Next, pull your hair back into a high ponytail at the crown of your head and secure it with an elastic band. Next, take small sections of hair from the tail of the ponytail and wrap them around the base of the ponytail, using bobby pins to secure them. Finish off with a light mist of hairspray for extra hold.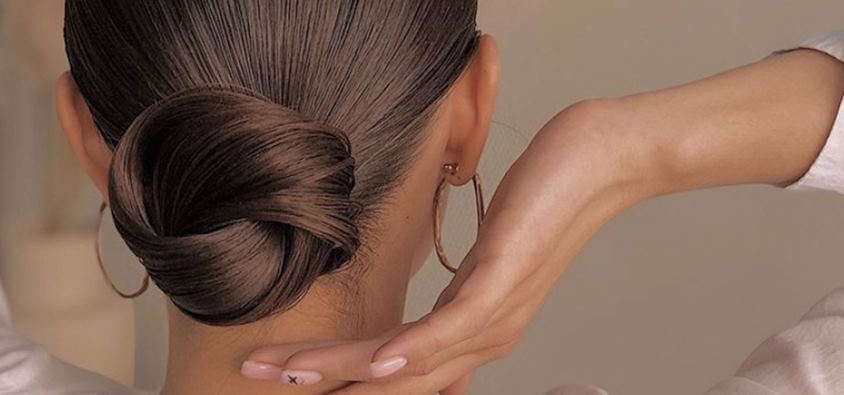 Messy Bun: A messy bun is an easy way to add some effortless style to your second-day hair without having to do too much styling. Apply setting spray to slightly damp hair and twist or braid the top portion before pulling it back into a loose bun. Secure with bobby pins and finish with a texturizing spray for added volume and texture.
Textured Waves: Textured waves are a great option for second-day hairstyles if you have longer hair. Start by spritzing dry shampoo onto roots and throughout the length of your hair, which will help create grip and texture. Next, take small sections of hair and twist them away from the face before curling them with a 1-inch curling wand. Hold each curl in place for 10–15 seconds, then release and spray with a light-hold hairspray. Allow your curls to cool completely before running your fingers through them for tousled waves.
By trying out one of these second-day hairstyles, you can easily update your look without starting from scratch every morning. Have fun experimenting with different styles and products until you find a routine that works for you!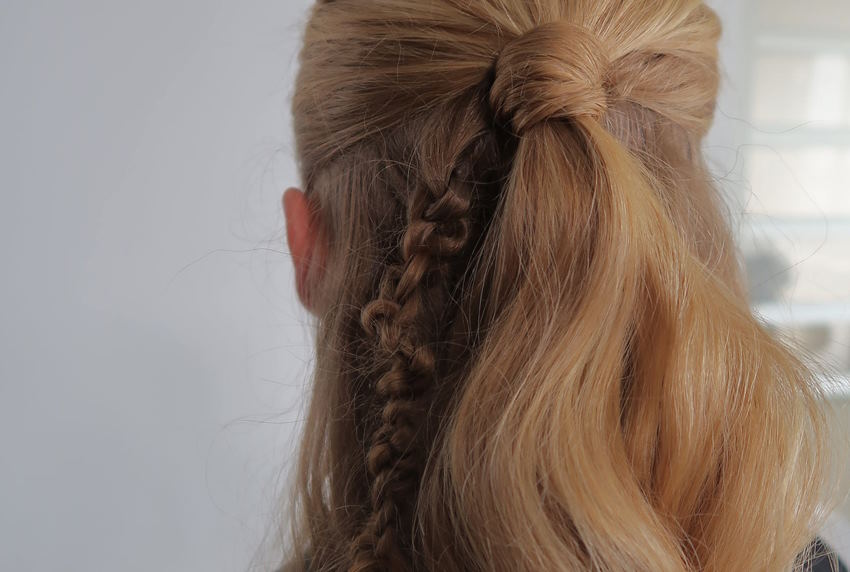 Get the perfect second-day hairstyle with these tips and tricks
Start sleeping on a satin or silk pillowcase so your hair won't get as tangled overnight.
When you wake up, use a light mist of hairspray to help tame any flyaways and give your hair more hold without weighing it down.
Next, use a small amount of dry shampoo at the roots to add some volume, which is perfect for second-day hair.
If you want to add some curl or wave, use a curling iron around the face and work in sections with just one pass through each section with the iron. This will keep your style from looking too "done" or overdone.
Finally, finish off your look with a light hairspray to help keep it in place. This will allow you to get the perfect second-day hairstyle without having to start all over again the next day!