Neon bright makeup has been steadily trending on Instagram this summer, with creative tutorials and daring looks popping up all over social media. No longer just a style statement at festivals, the bold color blocking of fluorescent shades is making its mark on everyday beauty trends. So whether you're looking for a subtle hit of neon or an all-out full-face transformation, the results from this trend are guaranteed to make a dramatic impact – and look fabulous in photos! Learn more about how to get your glow on with neon light makeup as we break down our top tips and tricks for rocking this standout look.
How to get the perfect neon look for your next night out?
Start with the basics. Pick out a bright-colored top or dress that you can pair with some statement bottoms. Go for bold colors like hot pink, neon yellow, electric blue, and lime green. Then add on some accessories to make your outfit stand out. Metallic jewelry is perfect to give a little extra shine while also playing off of the vibrant colors of your clothes.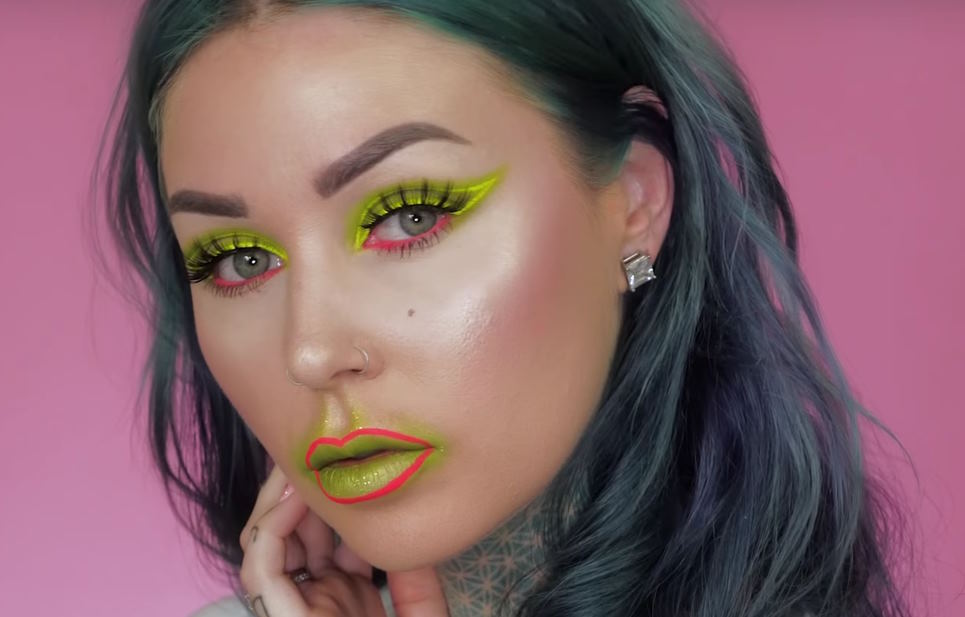 Next, it's time to break out the makeup! Start by applying an illuminating primer that will help reflect light and create a glowing look. Then grab a bright eyeshadow palette such as teals, pinks, oranges, and purples that you can use to create a fun yet subtle designs around your eyes. Highlighting pencils or creams can also line the eyes and add a little sparkle.
Finally, don't forget your lips! A bright lip color with a hint of shine is the perfect addition to this look. Try colors like hot fuchsia or coral to stand out when you hit the dance floor. To finish it off, load up on some highlighter and spray a bit of shimmery hairspray for that extra glow! With these tips, you'll be sure to make heads turn at your next neon night out!
Neon makeup looks to stand out this season
For the perfect neon look, start by prepping your skin with moisturizer and foundation for an even base. Then, make sure you use a primer that helps keep makeup on all day and eliminates excess oiliness.
Next, add vibrant colors to your face in the form of eyeshadows or highlighters. When choosing colors, pick shades that will complement your skin tone and eye color. To ensure the colors stay put all day, apply them with an eyeshadow brush or sponge applicator. If you prefer extra intensity, try opting for a bold lip color such as bright pink or orange.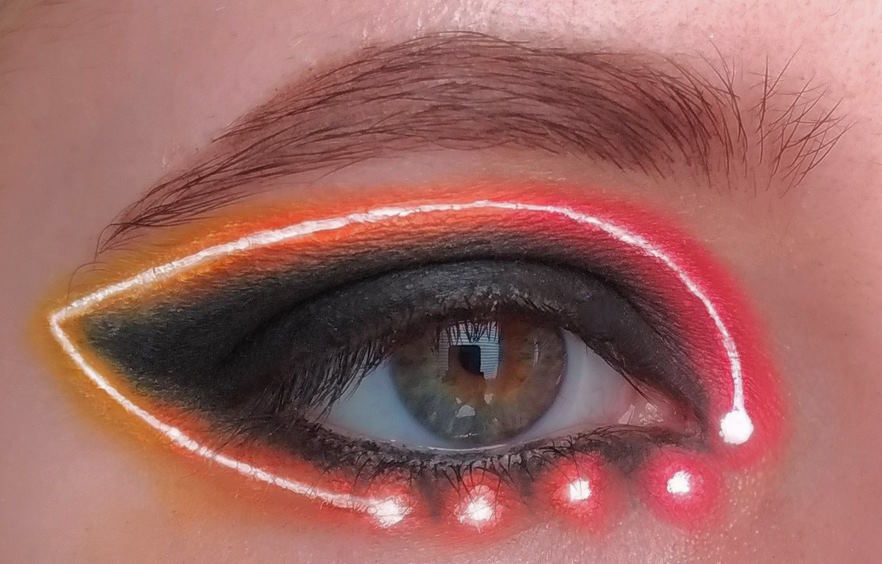 To make your look stand out, use black eyeliner to outline the eyes and create an edgy contrast with vibrant colors. Then, complete the look with extra neon highlights such as blush, highlighter, or face gems for an added sparkle.
You can easily achieve that perfect neon makeup look this season with a few simple products and techniques. Whether it's for a special occasion or to make your everyday, look more fun and exciting, experiment with different colors and looks until you find your perfect match!