The 1960s were a trend-setting decade for the world of fashion and beauty, from iconic mod styles to free-flowing hippie looks. So whether you want to look bold and daring or simple yet stylish, 60s hairstyles still have something to offer us all today! From voluminous beehives and bouffant bobs to rock 'n' roll quiffs, plenty of easy yet chic vintage hairstyles will bring back the glamour of old Hollywood into your modern style repertoire. In this blog post, we'll break down the best quick and easy 60s hairstyles so you can channel those unforgettable icons like Audrey Hepburn and Grace Kelly while staying on trend with today's trends!
The beauty of 60s hairstyles and why women love them
The 1960s was a time of dramatic changes in fashion, culture, and hairstyles. Women's hairstyles during the decade included everything from short cropped cuts to long locks with bangs. For many women, it was a liberating time when they could choose the look that suited them best and express their individuality through their hair. In addition, the variety of styles available to women gave them an almost limitless range of options.
One style that has stood the test of time is the beehive hairdo. This voluminous up-do required plenty of hairspray and backcombing for maximum lift but once achieved, became an iconic 60s look that remains popular today. Similarly, bouffant bubble dos created by teasing the top section of the hair and pinning into a towering mound on the head were also popular during this era, as were sleek bobs, pixie cuts and long feathery layers that shimmered with hairspray.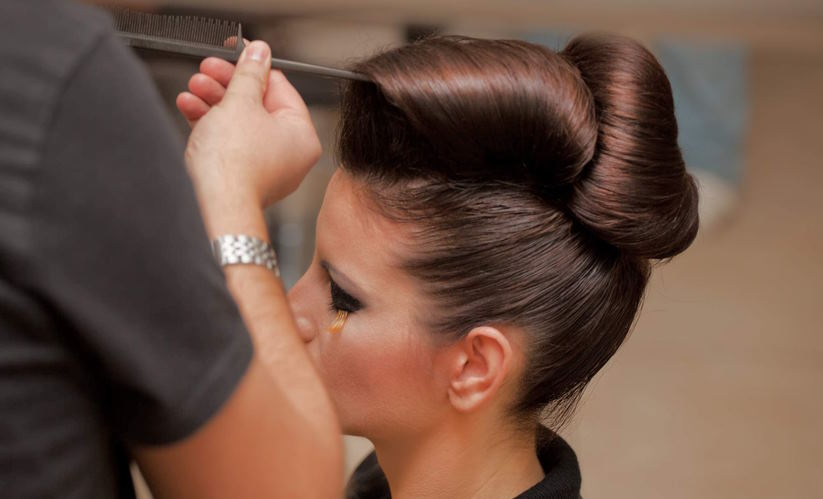 The classic 60s hairstyle is often seen as closely associated with female empowerment and independence, allowing women to express themselves in previously impossible ways. However, the range of styles created by hairdressers during this time had an impact far beyond just fashion – it allowed women to define their own identity within society and provided them with a newfound sense of confidence.
Today 60s hairstyles remain popular because they are stylish, versatile, and easy to create. They can be adapted for work, formal occasions, or everyday wear, adding a touch of glamour and subtle sophistication to any outfit. Women continue to embrace these vintage styles as they create lasting looks that never go out of style.
The 1960s may have ended but its hairstyles are still going strong! Whether you opt for the classic beehive or a modern take on one of the other iconic cuts, wearing a '60s hairdo is sure to make you feel confident and stylish. It's no wonder why women love these timeless hairstyles so much!
Ways to style your hair like it's the 60s
Bouffant: A popular hairstyle of the 60s, a bouffant is created by backcombing and teasing the hair at the crown to create height and volume. Finish off with hairspray for hold, and you've got an iconic look that screams retro style!
Beehive: Similar to a bouffant, a beehive is created by backcombing your hair at the crown but instead of letting it fall naturally, pinning it up into a high bun or top-knot. To get extra height, you can add foam rollers along the sides of your head before styling.
Pixie Cut: The classic pixie cut was made iconic by the likes of Audrey Hepburn and is still a hugely popular hairstyle today. To achieve the look, ask your hairdresser for an even cut around the sides and back that finishes at ear length with choppy fringe at the front.
Curtain Bangs: Overgrown bangs or 'curtain' bangs are another great way to get an authentic 60s look. Cut straight across and long enough to tuck away behind your ears, this style adds a cool vintage feel to any look.
Half Up Half Down: This half up half down style was favored by many in the 60s and can be achieved by simply pinning the top section of your hair away from your face and leaving the lower section down. Add a few waves to give it an extra touch of retro glamour.
Space Buns: Try styling your hair into space buns for an out-of-this-world look! This fun, wacky style is created by parting your hair down the middle and gathering each side up into two high buns on either side of the head. Finish off with some glitter or accessories for the perfect 60s festival vibe!
Crimped Hair: Crimped hair was all over the 60s, and it's making a comeback today too! To recreate this fun look, use a heated crimping iron to create texture throughout your locks. This style looks great with a half-up half-down look or worn loose and wild.
Retro Waves: Last but not least, retro waves are the perfect way to finish off any 60s-inspired hairstyle. To get this classic look, curl small sections of your hair away from the face before finishing with hairspray for hold. Don't forget to add extra volume at the roots for an authentic finish!
With these 8 different styles, you can easily rock the 60s inspired 'do whether you're headed to school, work, or a special event! So go ahead and channel your inner vintage vixen – it's time to take a step back!