For years, we have heard the saying, "Aging is a failure of beauty," and it couldn't be truer. As time marches on, our skin begins to sag and crinkle in places that weren't there before – including wrinkles on the forehead. Of course, not all wrinkles are bad, but for many women (and men), they can cause a sense of insecurity and make us feel less attractive or self-confident. But don't worry – taking care of these pesky forehead lines doesn't require booking an appointment with your dermatologist! In this blog post, we will share some simple tips about how makeup can help disguise signs of aging on the forehead without making them look too obvious or overbearing – so you can still maintain your youthful glow!
How to choose the right concealer for hiding forehead wrinkles
When choosing a concealer to hide forehead wrinkles, it is important to consider several factors. First, make sure that you choose a concealer that matches your skin tone. The wrong color can be more obvious and draw attention to the wrinkles rather than hiding them. It is also important to select a formula that will not cake or settle into fine lines and wrinkles. Finally, look for products formulated with moisturizing ingredients such as hyaluronic acid and vitamins A and E, which help keep skin hydrated while providing coverage.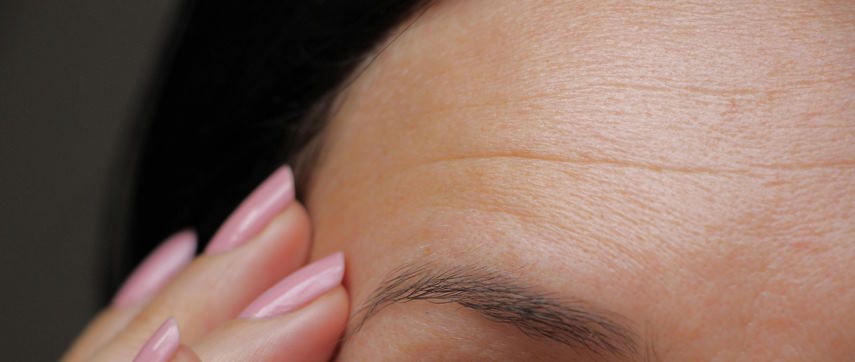 Additionally, opt for light-diffusing particles in the formula; these provide coverage without looking opaque or thick on the skin. Last but not least, test out different shades of concealer by applying them directly onto your face before making your final decision. This will give you an idea of how the color looks in natural light and if it adequately covers up the wrinkles.
With these tips in mind, you can find a concealer perfect for hiding forehead wrinkles!
How to choose the right concealer for hiding forehead wrinkles
When selecting a concealer for hiding forehead wrinkles, it's important to remember that the type of product you use is just as important as the color. For best results, look for formulas specifically designed to tackle wrinkles on the face. These should contain ingredients such as peptides and antioxidants that can firm up skin and help reduce the appearance of wrinkles.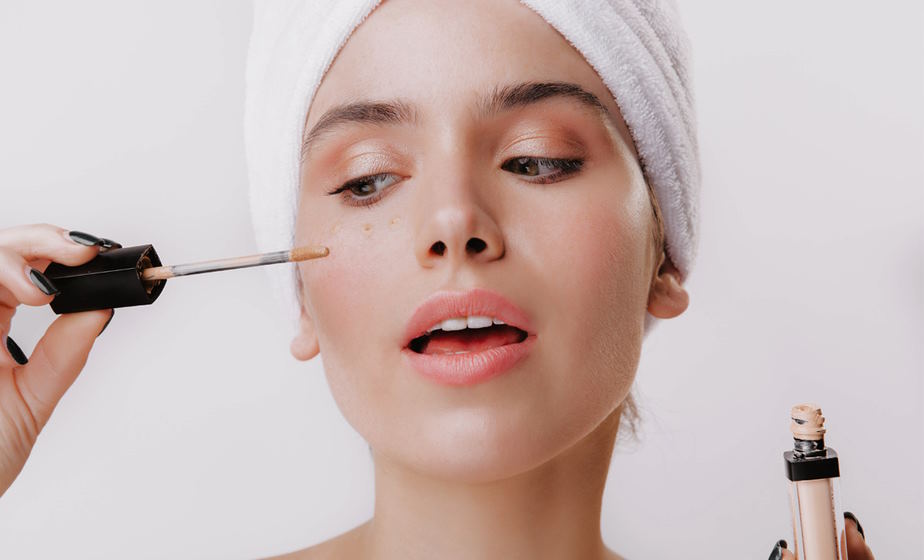 In addition to choosing a specialized formula, consider your skin type when shopping for a concealer. For example, if you have dry or sensitive skin, look for creams formulated with nourishing vitamins and oils that will provide extra hydration without clogging pores. On the other hand, those with oilier complexions may want to opt for a lighter, more water-based formula instead.
Finally, you'll want to ensure your concealer color blends in well with the rest of your skin tone. To do this, test different shades on your face and look for one that matches or complements your natural complexion. Again, be mindful when selecting a shade since overly light or dark concealers can draw more attention to wrinkles instead of camouflaging them.
These tips will help ensure you select the right concealer for hiding forehead wrinkles and achieving optimal results. With the right formula and color, you can feel confident knowing that those pesky lines are no longer visible!