If you're a makeup lover, or someone just starting to explore their love for beauty and experimentation with looks, an ombré eye shadow look is one of the best places to start! Ombré eyeshadow gives your eyes that subtle pop of color we all long for in our everyday routine while still being easily achievable and perfectly customizable. So whether you're looking to learn how to create classic hues like browns, golds, and pinks or new bolder colors like blues and purples, this tutorial provides everything you'll need. With steps written out clearly and professionally taken images along the way – these easy tutorials will ensure anyone can get ombré dreamy eyes in no time! So if you've been searching for that eye-catching masterpiece but don't know where to begin, this guide has got your back. So read on as we dive into learning how to create beautiful ombré eyelids today!
How to use ombré eyeshadow to create gorgeous eye looks
Ombre eyeshadow is a great way to create beautiful and varied eye looks. To begin, choose two shades of the same color family—the deeper shade should be slightly darker than your eyelid color. For example, use medium-brown and dark-brown eyeshadow if you have light-brown eyelids. Next, apply the lighter shade all over your lid from lash line to brow bone. Then take the darker shade and blend it into the crease of your eyelid for depth and definition. Finally, be sure to blend upward with soft strokes for an effortless look!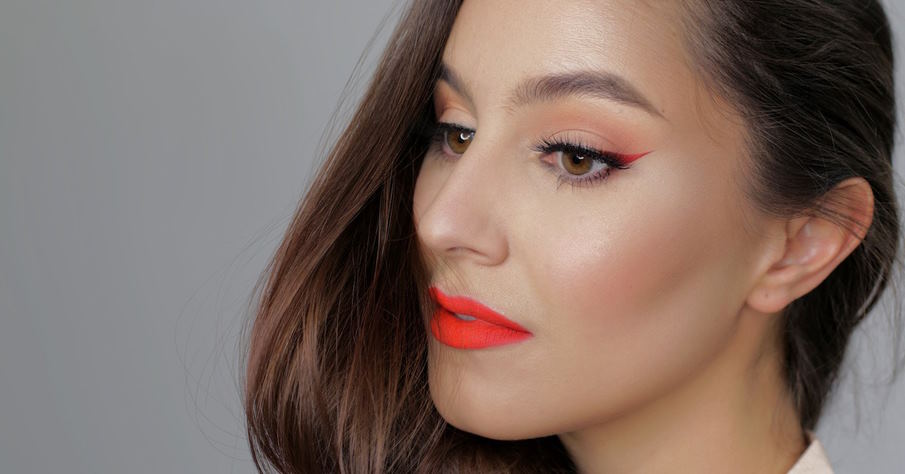 If you want to add even more drama, try going for a three-shade ombré look by adding a third shimmery shade to the center of your lid. This will make your eyes appear larger and brighter. Next, you can extend the ombré effect by blending a light-colored shimmery shadow along your lower lash line and into the inner corner of your eye. Finally, finish up with some mascara or dramatic false eyelashes for an ultra-glamorous look!
Ombre eyeshadow is a great way to create subtle yet stunning eye looks that you can wear day or night. You can achieve beautiful results every time with just a few shades and some simple steps!
Effortless ways to pull off ombré eyeshadow
Start by applying a medium shade of eyeshadow to your eyelids. Next, choose a shade slightly darker than your skin tone, and blend it into the crease of the eye.
Take a lighter color in the same family as the first one you used and apply it to the brow bone area for an ombré effect. Make sure to blend this up towards your eyebrow arch.
Finally, take a shimmery shade and apply it lightly to the inner corners of your eyes for added brightness and dimension. Be sure to blend all colors seamlessly so they look natural and effortless!
To finish the look, use an angled brush with black eyeshadow and line your upper and lower lash lines. This will help to define your eyes and give the ombré look a polished effect.
Finish off with some mascara for extra thickness and drama! You're now ready to rock an effortless ombré eyeshadow look. Enjoy!